Innovatiekoffer
At Organiq we have plenty of Media Solutions to choose from, but if we had to pick a star case, the Innovatiekoffer quickly comes to mind. We are particularly proud of this case for one reason: We made something rather tedious, extremely interesting! How? By using our unique approach to information display and user experience design.



It doesn't take long to notice to see that de Innovatiekoffer is more than just a website; it is a webapplication. In this application the user is central. Where would he like to go? Where would he want to see information? And how much information does he actually want?
Our interactive design has responded to all these questions. Infographics help the user to better understand information that was normally locked-up in long texts. Harmonic text-elements make sure that the user never has too much text on screen, even on a text heavy website.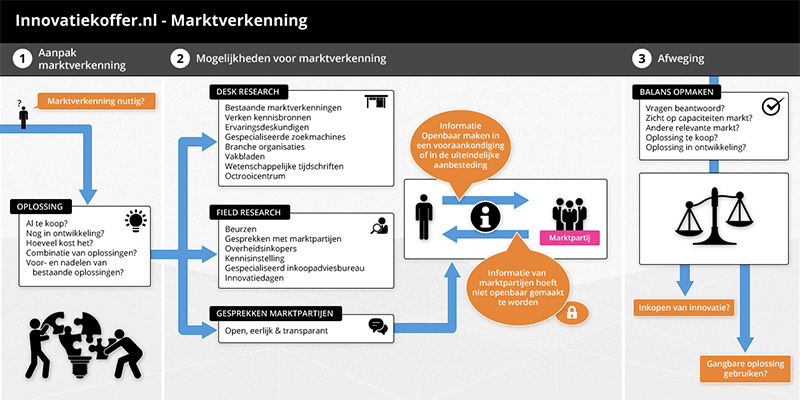 Naturally, these type of usability elements are part of an overall design and feel that is always characteristic and a little in-you-face, but never annoying. This is a careful balancing act which Organiq has mastered by having a team with matching innovative competencies.
Of course, it is hard to capture all our diverse Media Solutions with just one star case. So, if you want to see the full range of our media solutions have a look at our other work like 3D-Biobased Economy, Street of the Future and LED XL. Or you could always contact us.